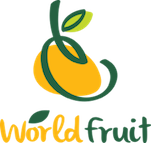 We took part in the role of agricultural product exporter since 2008 under Asian Flight Service brand which has long time experiences in the international airline (Thai – Russia). In 2014, we established World Fruit Co., Ltd to focus on business line of export only.

     Our 0.8-acre plant is built for prepare our product to ensure the quality before sending them to your hand. In the plant, we also have 4 large refrigerators to keep all products fresh as you just pick them up from the farm.

      With 59 employees who always ready to serve the best things for you. Our products include 20 kinds of fruit, 25 kinds of vegetable and 140 species of flower, which grown with affection and care, from more than 300 farms that we carefully selected from all of the country.

      Due to our attentiveness in all of the manufacturing processes, we have earned the trust from our customers for long time. Therefore, nowadays, 1.4 eyes in Russia have seen our more than 1,000 tons of our product.